Gramophone awarded Nelson Goerner's recording of Beethoven's Hammerklavier Sonata Editor's Choice, saying "Goerner is capable of exhilarating speed and searing heat. But throughout his Hammerklavier, it is the phrase, in all its infinite variety, that claims attention…..savour the riches!" BBC Music Magazine commented "This Argentinian pianist possesses artistry of a very high order… Goerner purveys poetry as natural as breathing".
Nelson Goerner has performed with many of today's major orchestras including the Philharmonia Orchestra, London Philharmonic Orchestra, Orchestre de la Suisse Romande, Orchestre Philharmonique de Radio France, Deutsche Kammerphilharmonie, the Hallé Orchestra and Tokyo's NHK Symphony Orchestra, and with several of today's leading conductors such as Vladimir Ashkenazy, Myung Whun Chung, Neeme Järvi, Sir Mark Elder, Vassily Sinaisky, Jonathan Nott, Fabio Luisi and Frans Bruggen.
The 2017-18 season includes recitals in Berlin, Leipzig, Amsterdam, Brussels, Bilbao, Paris and London. Goerner performs Mozart with the Orchestre de Paris, and tours Europe and South America with the Orchestre de la Suisse Romande. Looking ahead, the 2018-19 season will feature a series of recitals on the west coast of the USA. The 2016-17 season included recitals in London, Paris, Toulouse, Brussels and Portland USA, as well as concerto appearances with the Orchestre de la Suisse Romande, the Rotterdam Philharmonic, the Bilbao Symphony, and the National Orchestra of Belgium. In the 2013-14 season, Nelson Goerner was the subject of the Artist Portrait series at London's Wigmore Hall, where he gave four recitals exploring diverse repertoire including Bach, Mozart, Beethoven, Brahms, Schumann, Chopin, Debussy and Bartók. His festival appearances include the Salzburg Festival, La Roque d'Anthéron, La Grange de Meslay, Edinburgh, Schleswig-Holstein and Verbier, as well as the BBC Proms.
A keen chamber musician, Nelson Goerner has collaborated with artists such as Martha Argerich, Janine Jansen, Steven Isserlis, Sol Gabetta, Renaud Capuçon, Gary Hoffman, Tedi Papavrammi.
Nelson Goerner has a strong connection with the Mozarteum Argentino in Buenos Aires, and a student scholarship has since led to many performances. He also enjoys a long association with the Chopin Institute in Warsaw, where he is a member of the artistic advisory committee. With the Institute, he recently explored the interpretation of Chopin on contemporary pianos by Pleyel and Erard dating from 1848 and 1849. These performances were recorded for the Chopin Institute's own label, with the recording of the Ballades and Nocturnes winning a Diapason d'Or.
Goerner is very active in the recording studio and his discography on labels such as Alpha Classics features acclaimed recordings of Chopin, Beethoven, Debussy, Schumann, Rachmaninov, Liszt and Busoni. Accolades include: Diapason d'Or of the Year 2013 for his recording of Debussy; BBC Music Magazine's Recording of the Month for his album of works by Schumann (March 2015); Choc de Classica and Diapason d'Or for the Chopin Preludes album; plus resounding critical acclaim for his recent recording of Beethoven's Hammerklavier Sonata Op 106. Born in San Pedro, Argentina, in 1969, Nelson Goerner has established himself as one of the foremost pianists of his generation. After studying in Argentina with Jorge Garrubba, Juan Carlos Arabian and Carmen Scalcione, he was awarded First Prize in the Franz Liszt Competition in Buenos Aires in 1986. This led to a scholarship to work with Maria Tipo at the Geneva Conservatoire, and in 1990 Nelson Goerner won the First Prize at the Geneva Competition.
Nelson Goerner's recordings with Alpha Classics include a Debussy recital (2018), Brahms' Concerto n°2 with the NHK and Tadaaki Otaka (2018), a selection of Chopin Nocturnes (2017), Fauré and Franck violin & piano sonatas with Tedi Papavrammi (2017), Beethoven piano sonatas (2015), a Chopin recital (2015). With EMI, Nelson Goerner has recorded two Chopin recitals (1997).
Latest release with Alpha Classics: Brahms' Sonata op.5 n°3 & Paganini Variations (October 2019).
Nelson Goerner teaches piano at the High School of Music in Geneva and teaches at the Barenboim-Said Akademie in Berlin.
Nelson is a proud and active supporter of humanitarian organisation Ammala.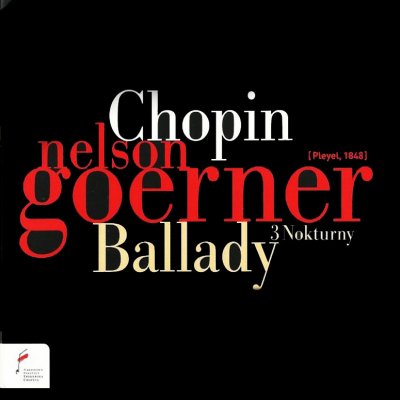 Chopin: Ballades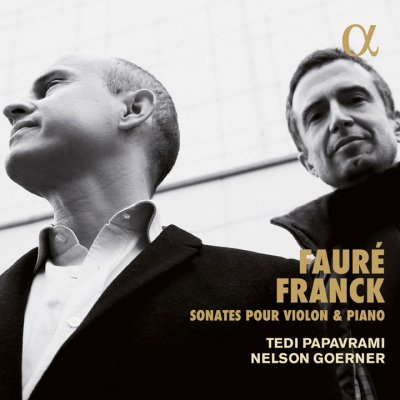 Fauré / Franck : Sonates pour violon & Piano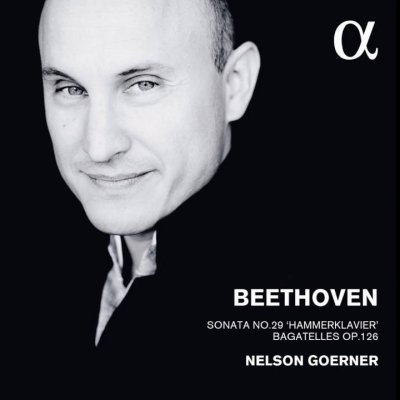 Beethoven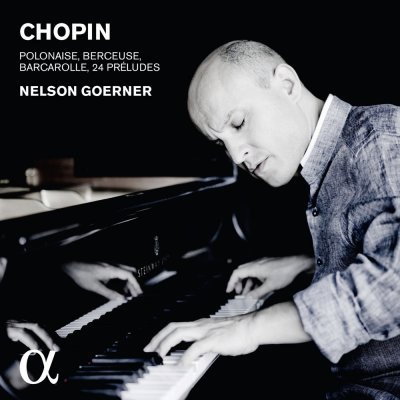 Chopin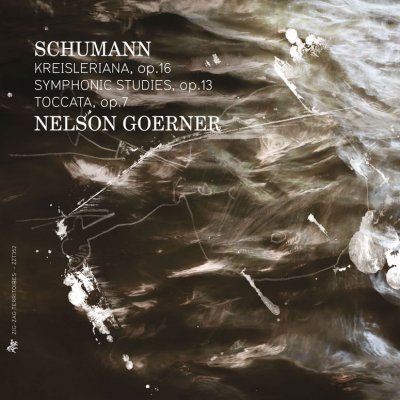 Schumann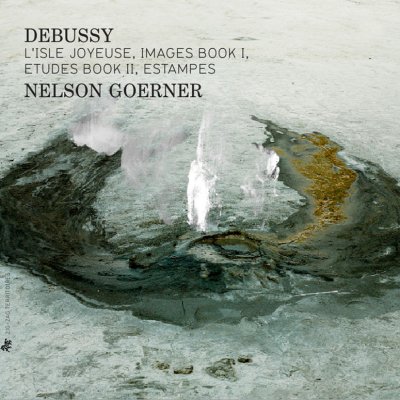 Debussy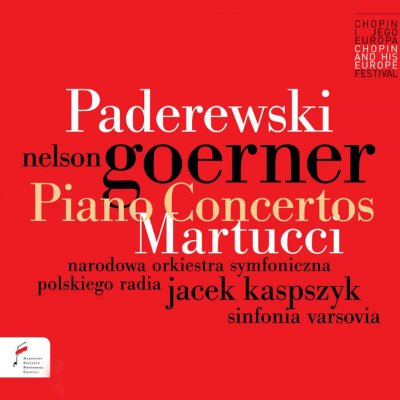 Paderewski - Piano Concertos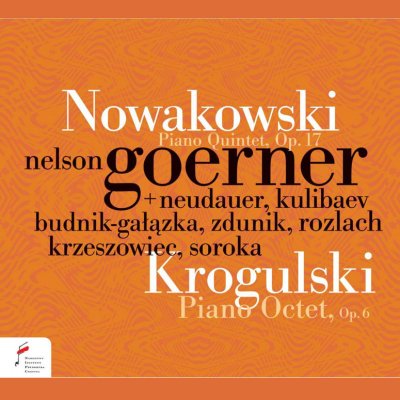 Nowakowski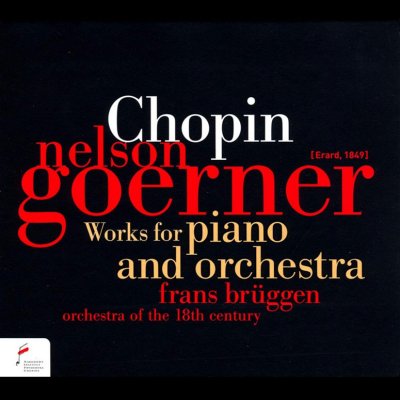 Chopin - Works for piano and orchestra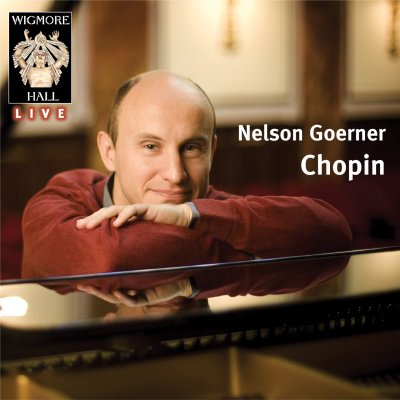 Chopin - Live à Wigmore Hall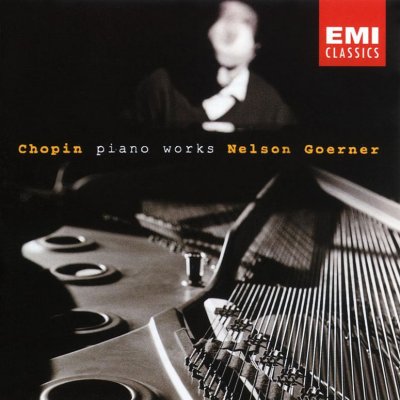 Chopin